The bedroom, the refuge for absolute rest
For a perfect bedroom decor, choose a decorative headboard, a sommier that supports the mattress well. Undeniably, colors are very important and should convey serenity and tranquility. Remember, the bedroom should be a place of relaxation.
Finding bedroom furniture that matches your expectations can be difficult, but not impossible. Take the time to browse different bedroom furniture stores and you will surely be able to find what you are looking for within your budget. At Mindol we have a vast collection of rest products to be able to respond to the different needs in the market.
In this article we are going to give you some tips on elements, colors and details to take into account when decorating the room, be it a double room, a children's room or even a single room.
Elements to consider in the bedroom
Although you may be tempted, before starting to buy products separately, define some questions to take into account and only then start looking for elements that match each other. To build your dream bedroom you may need to customize some products such as the bed and mattress. Mindol provides customization service and can produce the bed of your dreams, in the size you want.
What can't be missing in the room?
1. Headboard
A headboard, can be upholstered. This type of headboard is often the centerpiece of the room, as it can be crafted, textured and have a dazzling color that you won't be able to look away from. The best thing about this type of headboard is that you can choose your favorite color and that best fits the type of decoration you want. Mindol headboards are produced to order only, which means yours will be unique.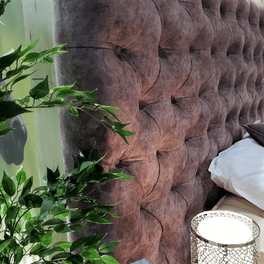 2. Sommier
The folding or fixed sommier, which can also be upholstered or made of wood, should be a conscious choice, because despite not having great prominence in terms of decoration, it can have a level of space (if you choose a folding one you can store clothes, home textiles , or other things, optimizing space).
Mindol sommiers and headboards can be customized from a range of over 150 fabric options.
Decoration elements such as paintings, blankets, rugs and other small pieces of decoration add personality to the space, which should reflect your tastes because to have a good rest, the room must be cozy.
3. Best colors to use in the bedroom:
We know that colors have a great influence on our subconscious and that each one has a different meaning, so choose the color of the room according to the feeling you want to feel.
First, neutral, light and calm colors are the best to serve as a base.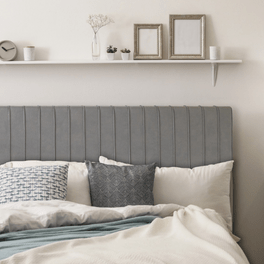 In second place we have the sky blue. After all, this color conveys tranquility, serenity, security and simplicity that promotes rest. In addition, blue is a color that combines very well with white and beige (one of the most chosen colors to decorate the room).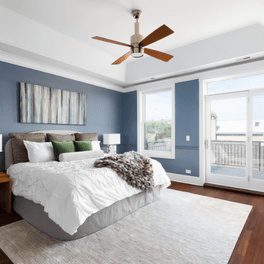 Green tones favor relaxation and convey calm, freshness and serenity, making them a great choice for painting the room.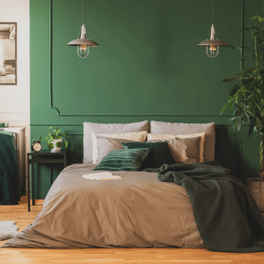 Finally, warm tones like yellow, orange and terracotta are vibrant colors that bring warmth to the room.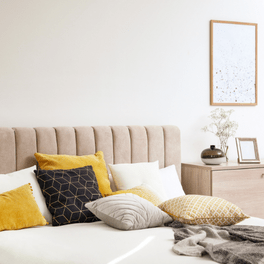 Now we will give you some tips for decorating different types of room.
How to decorate a double bedroom:
When sharing a room, you should pay attention to the tastes of the two people, so that no one feels out of place or uncomfortable in the place where they will rest.
Another factor to take into account is functionality and space, both have to be able to have your things close by and move around easily.
How to decorate a children's room:
The decoration of the children's room must be well thought out, as the children's room is often the place where they sleep and where they play or study. That's why, when decorating the child's room, define areas for each activity, keeping toys further away from the bed and a table or desk where you can draw or bring your school work.
So that there are no distractions at bedtime, toys should have a space where they are stored.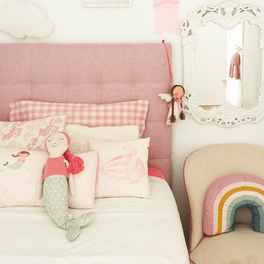 How to decorate a single room?
Decorating a single room is always easier, as you only need to please one person.
We have already seen before that it is necessary that the decoration of the room meets the personality of the person who sleeps in it. If it is a small room, choose a single bed and few elements, if it is a more spacious room, choose a double bed. Post pictures on the wall to make it more cozy.
In all types of rooms and decoration styles, the most important thing to bear in mind is that those who sleep in it feel safe, calm and peaceful. Because these are preponderant factors, along with others such as physical exercise and diet to increase sleep quality.
Author: Inês Estrela
You may also like:
Bedroom Decoration Trends in 2022