Bedroom colors will make a difference when sleeping and waking up!
Want to wake up happy? Renovate your room, paint the walls, and change the bedding and decor. Surprisingly, there is an ideal color for the bedroom and many others that can be the solution to your sleep problems.
First of all, color psychology explains that each color has a different meaning and influences mood and state of mind. Colors have an amazing effect on both decor and your routine.
Therefore, choosing the colors of the room is much more important than just an aesthetic choice, it also has to do with how you want to feel in the space. We know that the bedroom is a personal and intimate space, which should reflect your personality and where you should feel tranquility and relaxation. That is why it must be decorated to the taste of those who rest, work or study in it.
Find out in this article which colors are most used in bedroom decor and which help you sleep better.
5 Best Bedroom Colors to Sleep Well:
1. Blue
The color that stands out promotes good sleep. A cold color that conveys coziness, serenity, and tranquility, so important at bedtime. According to chromotherapy, blue helps to reduce heart rate and breathing rhythm, as well as inhibit adrenaline. So it helps to rest the body and mind.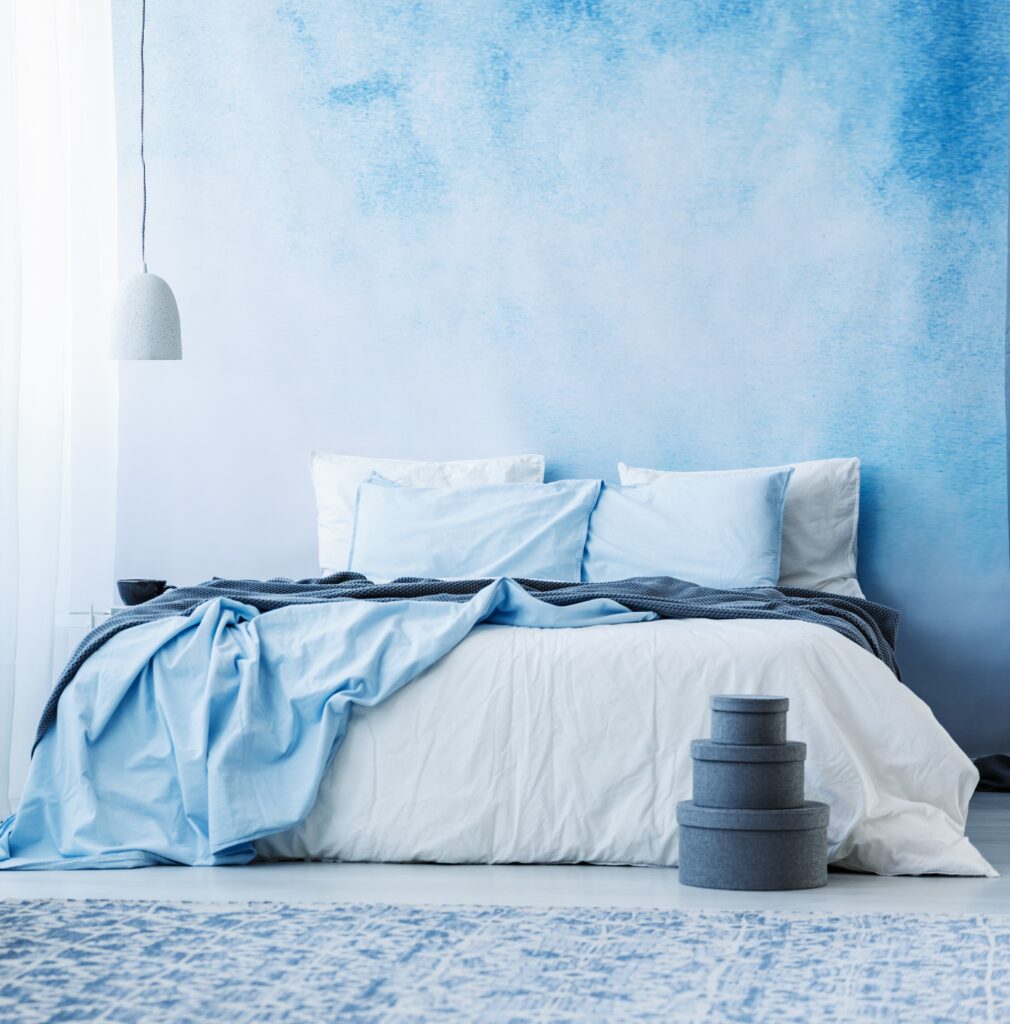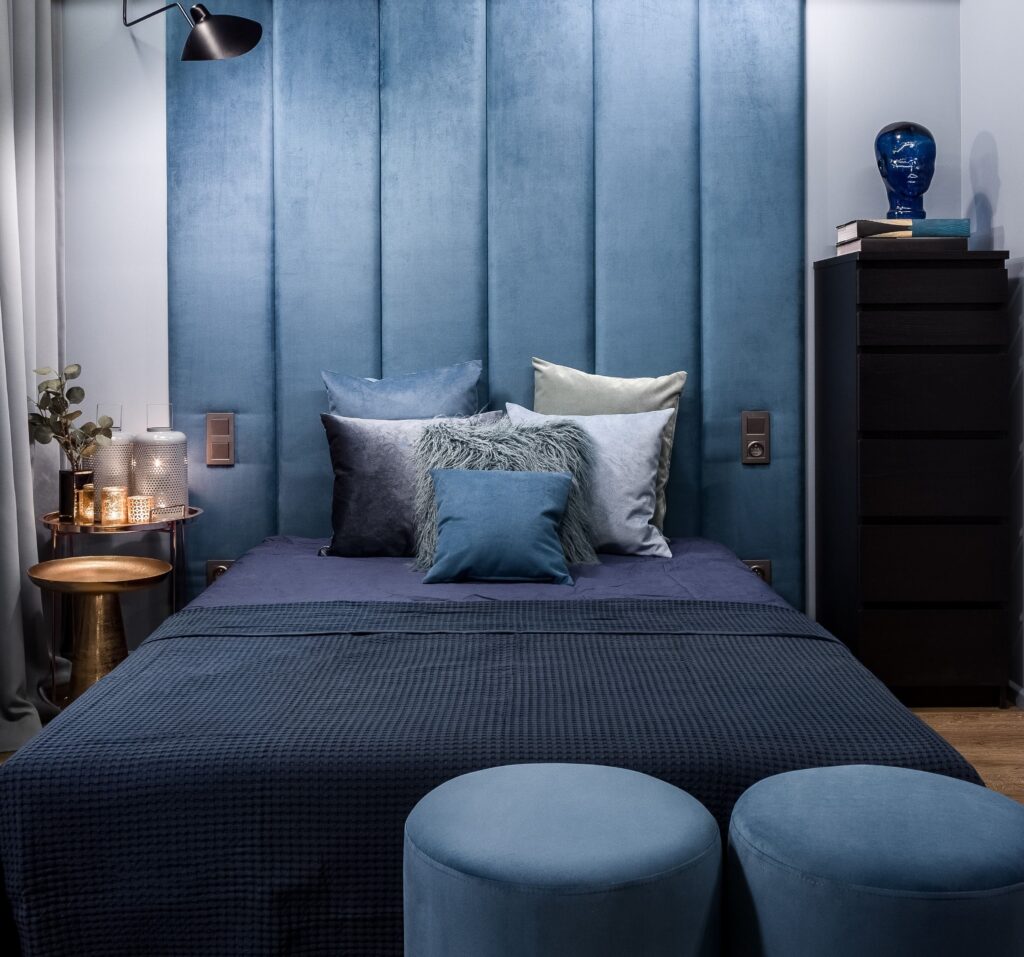 2. Green
Green, which refers to nature, is considered the color of harmony and balance, which calms and invigorates the organism (physical and mental). This color still has a relaxing, refreshing effect and makes us wake up in a good mood. According to chromotherapy, favors circulation and reduces blood pressure. This color, by promoting the relief of the stress and tension of the days, helps to deal with insomnia and irritation.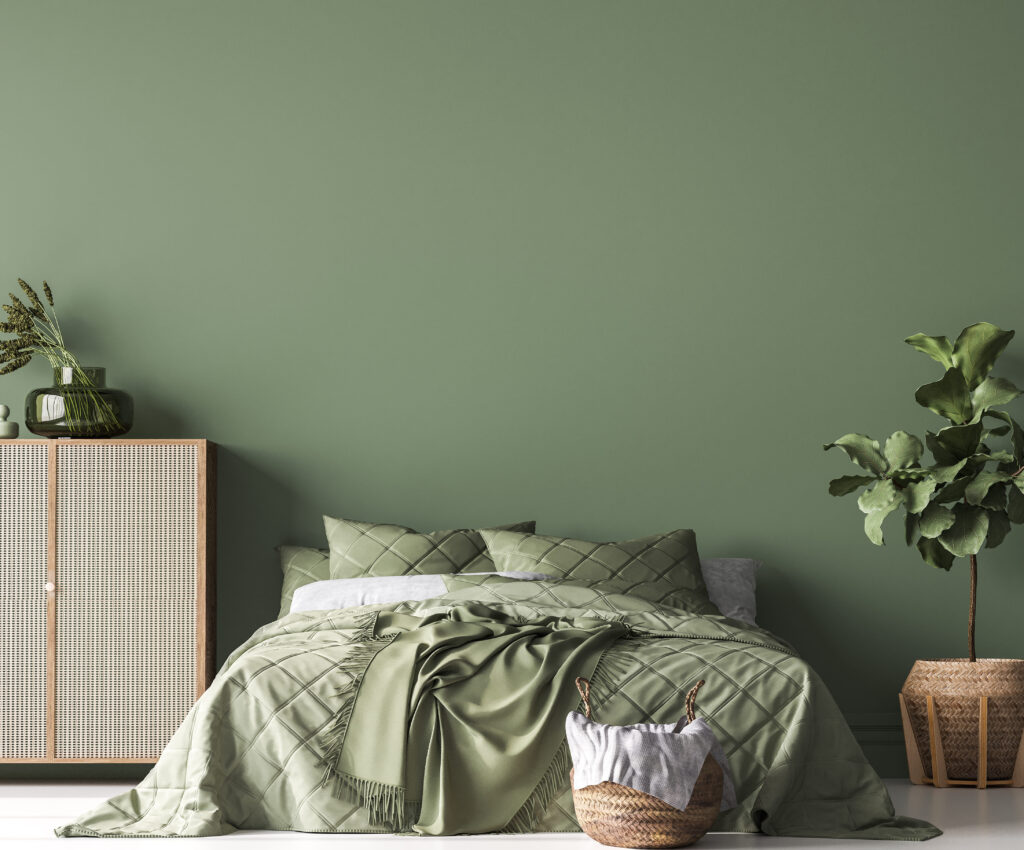 3. White
For a peaceful environment that combines with relaxation for bedtime and rest.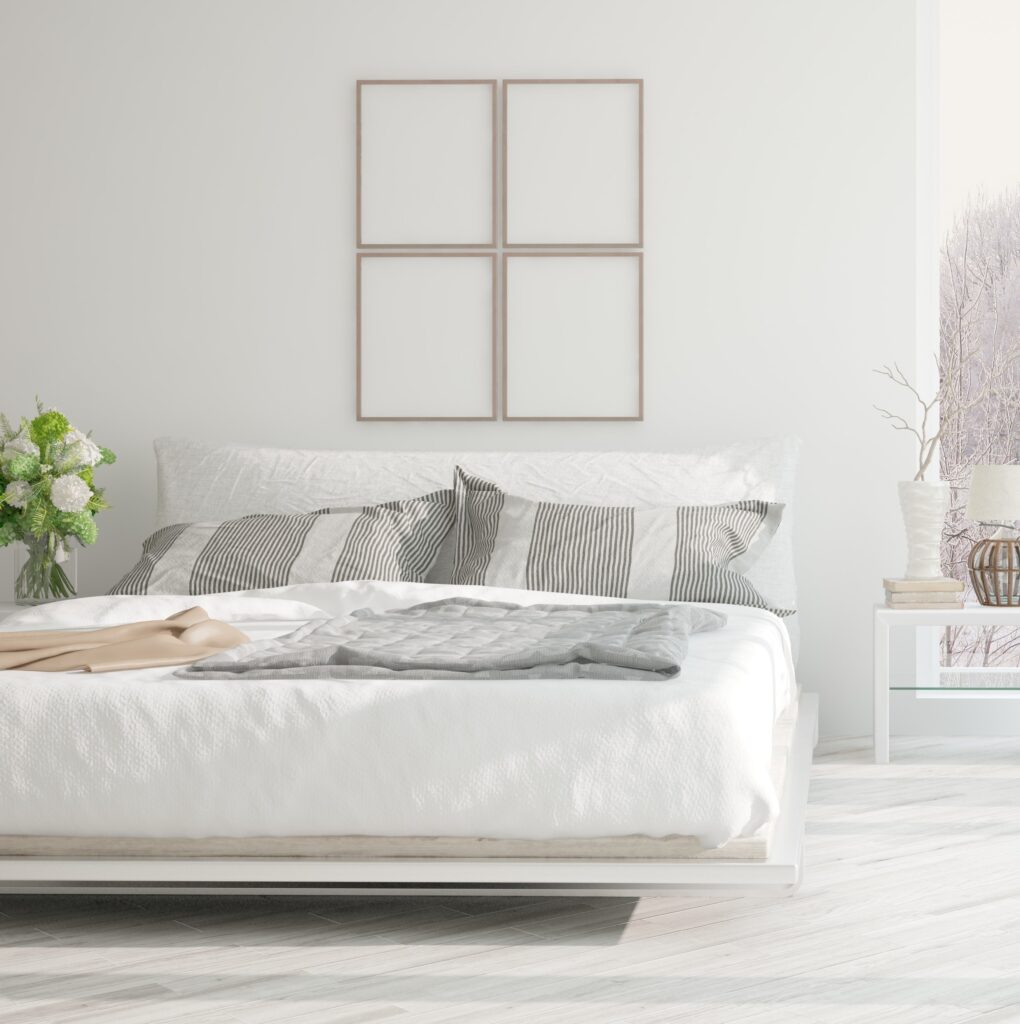 4. Pink
A warm, elegant, and versatile tone, it can be combined with the most varied colors to create an environment full of personality that promotes well-being.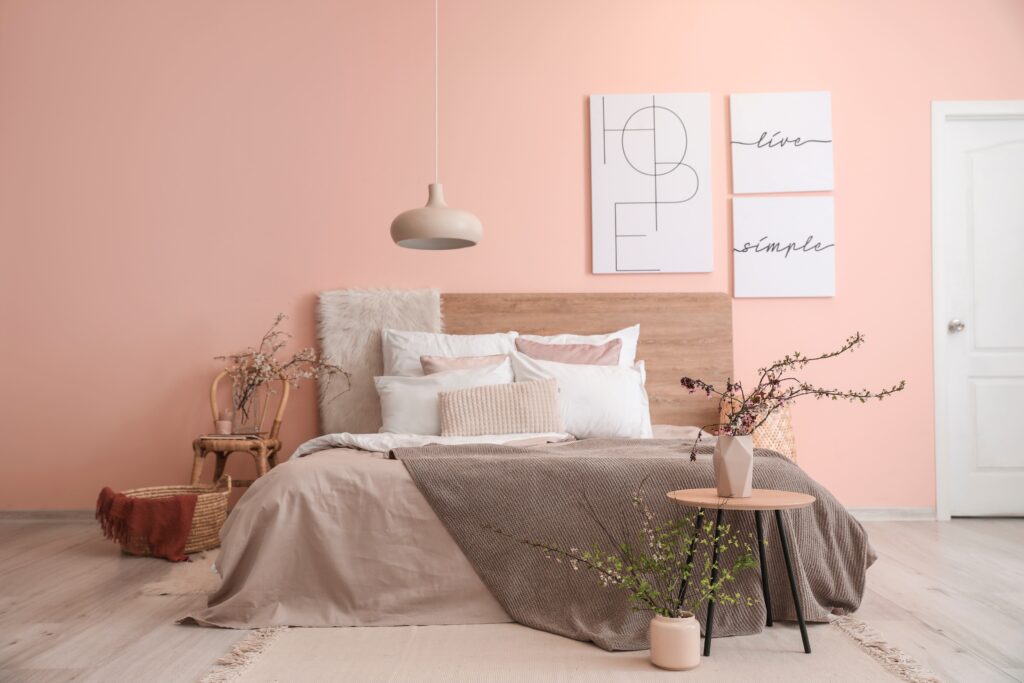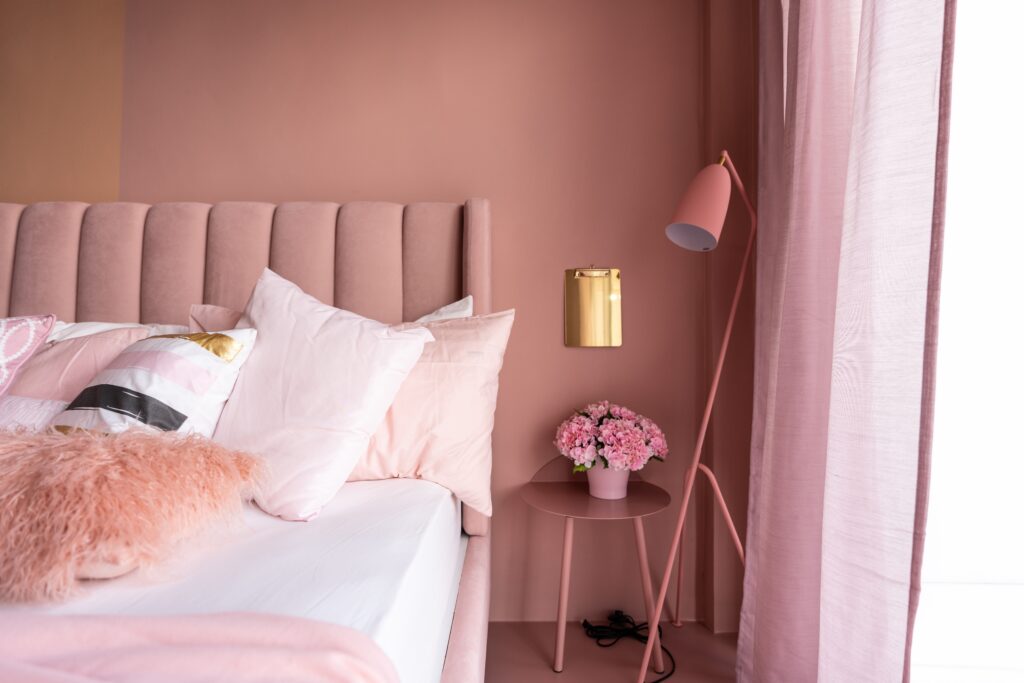 5. Gray
Timeless, this type of gray will match the evolutions of life. A versatile color that matches various decor styles. Serenity and tranquility reign and the atmosphere is very elegant.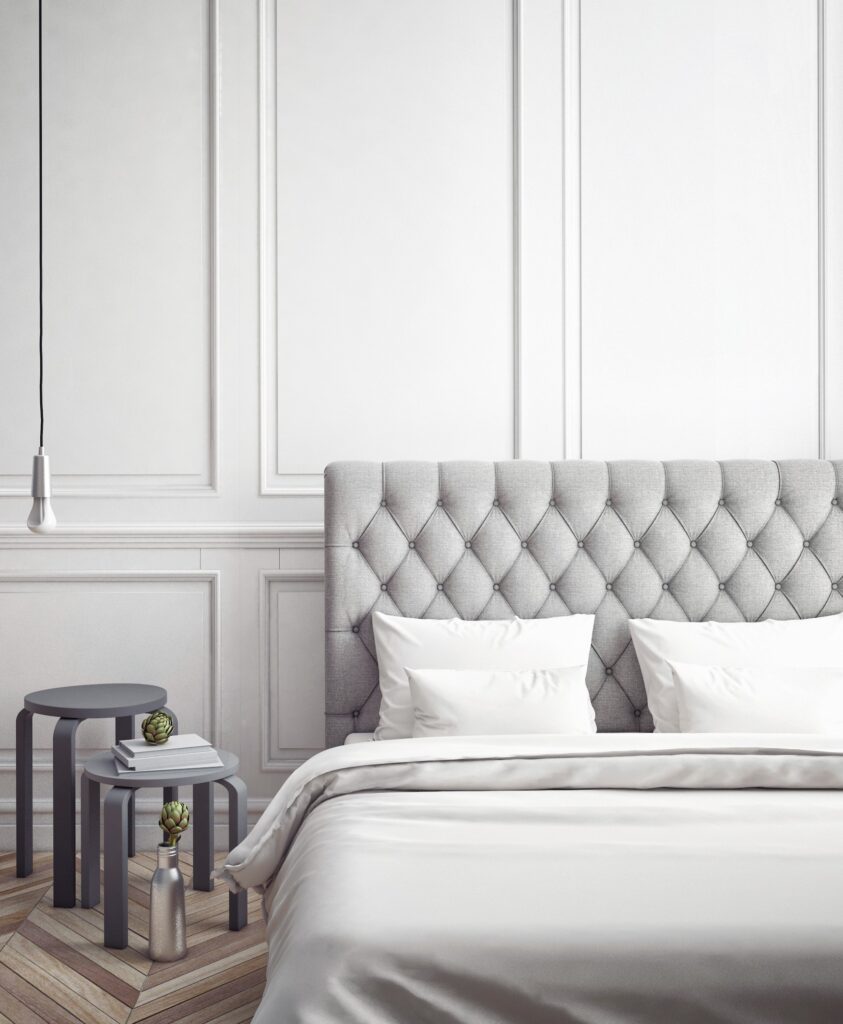 Do you suffer from insomnia? See the tone that can help with this disorder
For a room with plenty of natural light, Krista Schrock and David John Dick, designers at Disc, there are several rich nuances that will emphasize coziness, collaborating with bedtime – darkness, in a way, helps maintain the sleep cycle. regulated.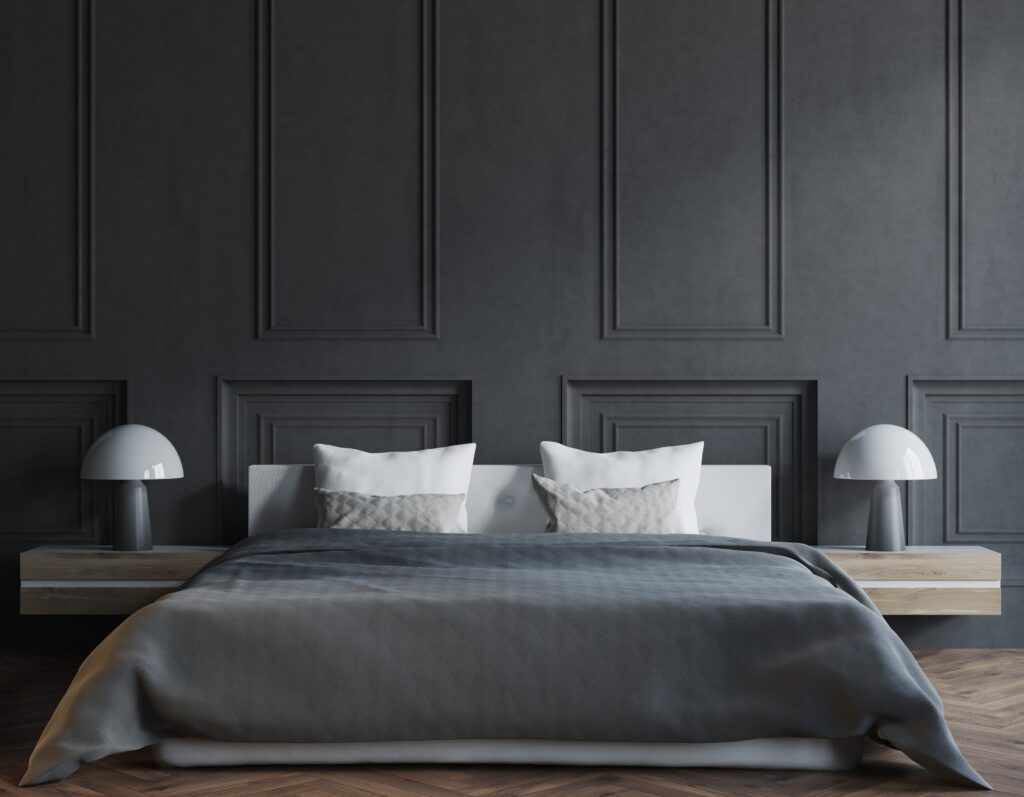 How to use these tones in the bedroom?
Colors are usually used on the walls, however, you can use them on bedding such as sheets and duvets, pillows, paintings, rugs, curtains, blankets, and other decorative accessories.
What are color psychology and chromotherapy?
Throughout the article we talk about color psychology and chromotherapy, but what are these terms?
Color psychology
Color psychology is a study that tries to understand human behavior in relation to colors. Therefore, this area of ​​psychology analyzes and defines the effects that each color generates on people, such as changes in emotions, feelings, the creation of desires, and much more.
Chromotherapy
Regarding chromotherapy, it is a type of complementary treatment, recognized by the WHO (World Health Organization), which uses waves emitted by colors, acting on body cells and improving the balance between body and mind, which can generate a feeling of well-being. -being and even relieving symptoms of some diseases.
Nowadays very precise chromotherapy treatments, are based on the use of light sticks and immersion baths. However, the choice of colors at home also has a great influence on your well-being. Using the right shades in the bedroom is therefore a non-invasive way to deal with sleep difficulties.
In conclusion, professionals in the field claim that this therapy is capable of relieving stress and tension, promoting faster sleep, and preventing us from waking up several times in the middle of the night.
Author: Inês Estrela
You may also like: 
Ideas and tips to decorate the bedroom
Bedroom Decoration Trends in 2022
Color of the Year 2022: Very Peri, the color of transformation and evolution